Profile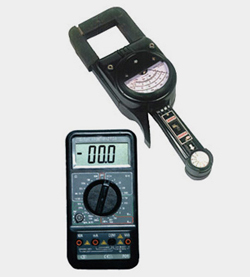 We would like to introduce ourselves as a pioneer manufacturer of Electrical & Electronic Test & Measuring Instruments serving the nation for the last five decades. The Company was incepted in the year 1963 at 23/2 M. A. K. A. Road Howrah - 711 101. The manufacturing range of products are Insulation tester, Earth tester, AC/DC Clamp Meter, Clip on power factor meter, Watt Meter, Phase Sequence Indicator, Multimeter, Electric Motor Checker, High Voltage Break Down Tester, Oil Test Set Etc.
We also deal in various Electrical & Electronic Testing/ Measuring Instruments such as Tachometer, Light Meter, Thermometer, Power Meter, Power Supply, Frequency Meter, Function Generator, Power Analyser, pH Meter, Cable Fault Locator, Oscilloscope, Anemometer, Sound Level Meter, Calibrators, Scientific and Laboratory Instruments for various engineering colleges, universities and R & D deptt. etc.
Each of our products are specially tested by our well qualified quality assurance personnel before leaving the factory for giving the entire satisfaction to our client. It will also be worth while mentioning the fact that we have in our factory all the standard equipment necessary for calibration are tracable to national and international standards.